Nationwide Judgment Enforcement

"If we can't find 'em, Saint Peter's got 'em."


For Fast Response

Submit Here



Judgments holders, individual or business in
New Jersey, Florida, California, Delaware, Georgia, Maryland, New York, Pennsylvania or Nationwide with a monetary judgment; or if you own judgment;in another state but your debtor lives in New Jersey, Florida, California, Delaware, Georgia, Maryland,
New York or anyplace in the United States we are here to enforce your judgment!
JUDGMENT ENFORCEMENT

Judgment

Collection Agency,

Judgment

Recovery,

Judgment

Purchase
Our JUDGMENT ENFORCEMENT AGENCY is a company which enforces or purchases your judgment in its entirety according to it's asset value, which is great alternative to the enforcement of judicial judgments on your own or by a collection agent or collection agency.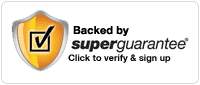 Our judgment recovery method includes serving, garnishing, levying the judgment debtor, reporting to the Credit Bureau and enforcing the judgment and at times our employ of an attorney. Our Associate Members are able to service your Judgment Collection needs in all 50 States while using resources and team effort where required to get past the obstacles a debtor will place in your way to prevent you from collecting a judgment. Call for Judgment Enforcement Now!
More Judgment Information
The goal...
...is the satisfaction of your judgment!
We accomplish this goal by relentless effort in the enforcement of your judgment. We use the latest industry resources, credit reports & skip trace tools to help us to succeed in recovering your money.

In our experience... Our enthusiasm and dedication to recover judicial judgments, we have heard that "harassment" is not allowed from judgment debtors all too often. Our Judgment Enforcement Agency will pursue the enforcement of civil judgments via an Assignment of Judgment in accordance with and by virtue of State and Federal Law; our specialists adhere strictly to the Fair Debt Collection Practices Act (FDCPA) and are guided by the highest ethics standards.


You may ask how do I collect a Court Awarded Judgment? Judgment collection is not easy, you should use skilled professionals to collect judgment in New Jersey, Florida, California, Delaware, Georgia, Kansas, Maryland, New York and any state nationwide.

Most judgment holders, especially those with Small Claims judgments - were forced to go after the Debtor themselves. There's a lot of work involved on so many levels. Individuals, small business owners: they would do their own research and legwork. The courts provide very little help. The case load of uncollected judgments isn't getting any smaller. A practicable alternative to doing it yourself or hiring an attorney is the Judgment Recovery Specialist.

Our Work includes skip tracers, bounty hunters from our Bail Enforcement Division, Bail Bondsman, paralegals and investigators. Our non-lawyer agency has engaged numerous informational sources and is equipped with powerful and efficient software, the combination of which is not likely to be found in many collection agencies or law offices you encounter - resources simply too cost prohibitive for most law offices. Our vast and extensive means to locate debtors and their assets makes our Judgment Enforcement Agency the perfect solution; the answer New Jersey & Florida judgment holders have been searching for.

Persistence is the answer to Judgment Collection. We can do it or DO IT YOURSELF JUDGMENT ENFORCEMENT is another method you may use to recover or collect a judgment .